The Sweat Hotel with Keith Sweat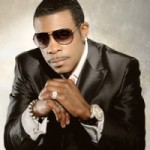 The Sweat Hotel with Keith Sweat
A music-intensive program – R&B and slow jamz from the 70s, 80s, 90s, to today. Also featured on the show will be special guests, live in-studio musical performances, and listener confessions, apologies and dedications.
More info below:
Keith Sweat, a Harlem-born R&B singer/songwriter known for his distinctive "whining" vocal style, co-produced 1984/1985 singles by GQ and Roberta Gilliam and issued independent singles of his own ("Lucky Seven" and "My Mind Is Made Up"), but he didn't release his debut full-length for Elektra, Make It Last Forever, until November 1987. The album sold over three-million copies, spawning the hits "I Want Her" (number one R&B, number five pop), "Something Just Ain't Right" (number three R&B), "Make It Last Forever" (number two R&B), and "Don't Stop Your Love" (number nine R&B). It was followed in 1990 by I'll Give All My Love to You, another million-seller, which featured the hits "Make You Sweat" (number one R&B, number 14 pop), "Merry Go Round" (number two R&B), "I'll Give All My Love to You" (number one R&B, number seven pop), and "Your Love, Pt. 2" (number four R&B). Sweat's third album was Keep It Comin', an R&B chart-topper at the end of 1991 whose title track was another number one R&B hit.
Through the end of the '90s, Sweat's mainstream profile wasn't quite as high, but he remained a major force in R&B as he recorded the occasional contemporary set, including Get Up on It (1994), Keith Sweat (1996), and Still in the Game (1998). Additionally, the first of two albums recorded with Gerald LeVert and Johnny Gill, billed as LSG, was considerably successful, and he also produced a handful of prominent '90s acts, such as Silk, Kut Klose, and Dru Hill. The following decade began with Didn't See Me Coming (2000) and Rebirth (2002), his final releases for Elektra. He moved to Atco for Just Me (an R&B chart-topper in 2008), then to Kedar for Ridin' Solo (2010). 'Til the Morning (2011) was the first release on his KDS label. Sweat starred in the Centric channel's reality program Keith Sweat's Platinum House, in which he facilitated a turbulent Dru Hill reunion. Dress to Impress (2016) featured that group, as well as Silk, as guest collaborators. At the time of its release, The Sweat Hotel, his long-running syndicated radio program dedicated to R&B from the '70s to the present, was nearing its tenth anniversary.