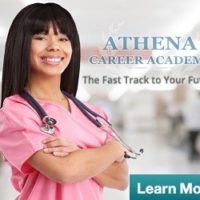 We are dedicated to the personal success of our students. Through this commitment, we have developed a comprehensive curriculum designed to prepare students for a satisfying career in today's economic environment. We strive to create a nurturing training environment that meets the needs of our student base. We believe that learning is enhanced in a positive relationship that develops between the student and instructor.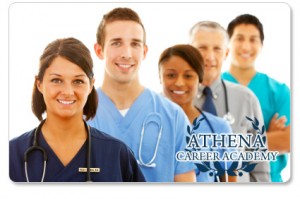 Our instruction includes teaching in the best practices of adult learning and career placement as well as incorporates teachings in dignity, cultural diversity, and customer service.  Teaching and Learning exist beyond the classroom lecture to include "soft skills", personal tutoring, "hands on" instruction and student centered learning. Our goal is to make sure our students are trained to make a positive difference in their chosen careers.
Thank you for visiting our website. We encourage you to call and make an appointment with our admission department to start your new future today!
Fully Accredited and Approved by the Department of Education
Athena Career Academy is accredited by the Commission of the Council on Occupational Education. In addition to its COE accreditation, Athena is approved by the Ohio Board of Nursing and the Ohio Board of Career Colleges and Schools.  Athena Career Academy is also proud to be approved by the Department of Education allowing us to offer Title IV Financial Aid for our day and evening Practical Nursing, Medical Assistant classes, LPN to RN program and Early Childhood Education to those who qualify.
Vision Statement
To excel in providing students with a quality education program that inspires a respect and value for life long learning.
Mission Statement
Athena Career Academy's mission is to provide quality educational programs that produce a competent and educated workforce.
Partners in Education
Athena Career Academy is proud to be a partner in education with Bowling Green State University. Our school is an approved field site for Bowling Green State University social work students. Athena values their partnership with this great institution.
National Honor Society
The Alpha Beta Kappa National Honor Society recognizes superior student academic achievement at many private post secondary schools, institutes, colleges and universities throughout our nation. It is the mark of distinction for an institution to be awarded a Chapter of Alpha Beta Kappa. Click here for more information.